Are you stuck at home this weekend and looking for the experience of a science fiction convention? Come on over to Flights of Foundry, an online convention for people interested in the speculative arts! It's run by Dream Foundry, the world's only organization dedicated to supporting early-career creators in the speculative genres. If you're interested in speculative writing, art, game writing, or anything else, this weekend is your chance to come learn from the best! Guests of Honor include Ken Liu, Liz Gorinsky, Suzanne Walker, Grace Fong, Andrea Phillips, and more.
Registration will be open through the weekend, but if you want to get in the lottery for limited-entry sessions, deadline is tonight (Wednesday May 13). Registration cost is pay-what-you-can, with recommended donation of $30.
I love what Dream Foundry does, and I'll be all over the convention. Here are the programming items I'll be on: a kaffeeklatsch (hangout), a reading, a neuroscience talk, and two panels.
UPDATE: Sunday 1-3pm will be the Escape Artists Room Party. It's open to everyone, so please come hang out with a bunch of staff from Escape Pod and all the Escape Artists podcasts!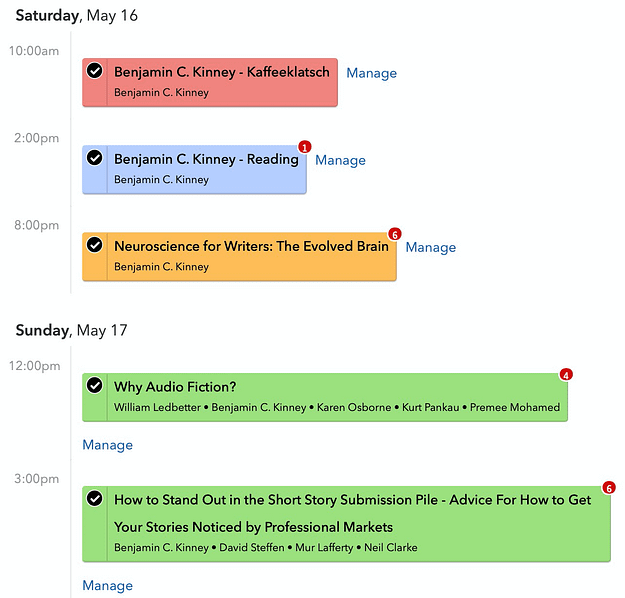 I hope to see you there!